Steamfitters Local 602 JATC Program - Landover, MD / Manassas, VA / Springfield, VA.
Get paid and learn a new profession!
Program Details: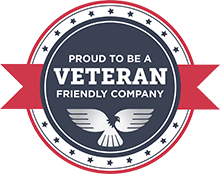 Our classes are taught by dedicated and experienced educators. Using proven teaching strategies, they make sure that every student finds a path to success.
We embrace a learning environment that will prepare you for the path ahead. Our classes incorporate traditional learning styles as well as hands-on experiences with the latest technology.
If a desk job doesn't appeal to you….
If you want to have something to show for the hard work you do….
If you want to learn the skills that will pay you serious money and benefits….
Then you might belong in today's high-tech, high sweat, high-reward pipefitting, welding, heating, air conditioning, and refrigeration industry.
 What is the Steamfitter Apprentice Program?
The Apprenticeship Program is a five-year training program.  Apprentices are assigned to a union contractor and work on assigned work sites, generally forty hours per week, depending on the job conditions and the economy.
The apprentice is required to attend related training classes at the UA Mechanical Trade School.  We have campuses in Landover, MD, Manassas, VA and Springfield, VA.  Classes are held on Monday and Wednesday or Tuesday and Thursday evenings from 4:30 p.m. to 8:00 p.m.  Additional Saturday classes, usually not more than 16, will be mandatory for first and second year apprentices.
The apprentice is paid for hours worked on the job site but is not paid for attending related training classes.  Accepted applicants will serve a one-year probation period.  The probationary apprentice who successfully completes the probationary period by meeting all obligations at assigned employment, in related training class, and to the Local Union, will be initiated into the Local Union.
What is a Steamfitter?
A Steamfitter is a person who fabricates, installs, and services piping systems.
Steamfitters work on different types of piping systems – Residential, Commercial, and Industrial.
Residential systems are in your house or apartment.  Commercial systems are heating, air conditioning, and refrigeration.  Industrial systems are the construction of piping systems for electrical power generators, wastewater treatment, solid waste disposal, and industrial manufacturing process.
What Does the Apprentice Program Cost?
Apprentices are not charged tuition!  The Heating, Piping, and Refrigeration Training Fund covers the cost of an education worth over $45,000.  All members, through their benefits package, pay into the Training Fund to help facilitate the continuation of a skilled union trade.
The cost to the apprentice includes textbooks, school supplies, personal protection equipment, and certification fees which are typically less than $400 per year.  You will be required to provide your own reliable transportation to work and school.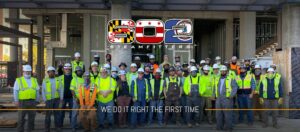 Class Date
Classes are held on Monday and Wednesday or Tuesday and Thursday evenings and periodic Saturdays.
Location
UA Mechanical Trade School in Landover, MD / Manassas, VA / Springfield, VA.