World of Beauty Academy Programs - Orlando, FL
Make beauty longer-lasting by learning how to perform a variety of professional makeup services.
Program Details:
World of Beauty Academy
Start learning a valuable skill by enrolling at World of Beauty Academy. Our school offers several different beauty school programs in Orlando, FL, that give you the skills you need to work at a salon or spa—or to start your very own business. Work with us to attain your state license and reach your professional goals by enrolling in one of the following programs:
Cosmetology- The objective of our cosmetology program is to train you in the skills necessary to meet the competencies for examination by the State Board of Cosmetology. Likewise, we prepare you for employment in the various avenues in the field, such as stylist, colorist, product demonstrator, salon manager, or salon owner.
Nail Specialty- The objective of our nail specialty program is to teach you the right techniques to attain a license to practice professionally. We teach the correct procedures for shaping and polishing nails, in addition to the necessary safety and sanitary procedures. In addition, you learn the proper usage of professional manicuring implements and supplies. Our students also learn the differences between the basic types of artificial and sculpted nails and nail extensions.
Facial Specialty- During our facial course, we teach you the necessary skills to register as an esthetician with the state. Furthermore, we ensure you are prepared to begin a career as a new esthetician at a beauty salon, skin care salon, or similar venue.
Full Specialty- Our academy strives to provide you with the necessary training for you to secure your full specialist license in Florida. Likewise, we impart upon you the lessons you need to learn in order to be successful in today's cosmetology industry
Permanent Makeup- Our permanent makeup training aims to teach you the skills of correcting, mixing, and camouflaging colors, as well as the art of depositing hypoallergenic mineral pigments into the dermal layer of the skin. We utilize the highest standards of the excellence in our teaching methods and use the most advanced equipment available.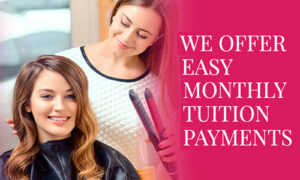 Busy schedule? No problem. At our beauty academy, we understand that you have commitments outside of training. That is why we offer several different class times, allowing you to create a training schedule that fits neatly into your life. The school is open Monday through Friday, except for certain holidays. Classes are available at various time slots between 10:00 a.m. and 8:00 p.m. Get the full details on our classes by talking with our enrollment staff.
CONTACT US TODAY!
6111 W. Colonial Dr.
Orlando, FL 32808
Phone: 407.893.6669
Email: wbafl6111@gmail.com
Class Date
Ongoing
Location
6111 W. Colonial Dr. Orlando, FL 32808